Wall Street is a Human Resources Systems and Service provider for small to medium businesses around Australia.
Our PeopleEconomics® framework enables any business to gain a genuine understanding of their people, how they work in varying environments, how they perform at their best and the behavioural limitations that can hold them back.
With over 20 years experience in Human Resources and Sales & Recruitment, Wall Street helps ensure you create ongoing value for your business through your most vital asset – your people.
"Performance more often comes down to a cultural challenge, rather than simply a technical one."
Lara Hogan
Esty
HR Helpdesk
We can answer your HR Related concerns
Our experienced call centre team is equipped to handle all of your staff queries.
We have an escalation procedure in place that varies according to each type of concern to ensure that all issues are addressed in a timely manner.
Log all inquiries
All client enquiries are logged and recorded in our online system. This allows us to track all employee concerns and provide all relevant documentation.
Reporting
We conduct a personalized reporting system for clients depending on their team size, structure and objectives. Weekly and monthly reporting is offered per department as well as trend analysis and recommendations.
Policy Development & Enforcement
Employee HR Manual
We provide individual manuals outlining:
Company Policies and Procedures, Code of Conduct, etc.
Template forms and documents
Set up and administration of all forms and documentation, such as leave and expense forms.
Claims Management
We handle Work Cover claims and liaising as well as unfair dismissal and dispute resolution.
Change Management
The Wall Street Human Resource Consultants get to know every aspect of your business on a personal level and work closely with management in order to handle potential company restructures, cultural changes or redundancies.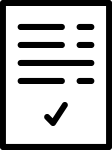 Performance Management
Position Descriptions
We develop and administrate position descriptions for each role within your business tailored to your specific needs. We incorporate suitable KIP's (Key Performance Indicators) that balances challenging each employee to operate at their best and ensure their satisfaction in their job at the same time.
Performance Appraisals
Wall Street will handle setting up timetables and forms for regular performance appraisals (probationary appraisals, 12 monthly appraisals, etc) as well as reporting on their outcomes.
Disciplinary Actions
We work with you to document and manage all disciplinary actions and the dismissal process. Providing a fresh perspective on these measures to ensure all decisions and process and thought through and compliant.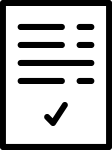 Staff Administration
Web Based
The system that we run off of is called Central Station. Our web-based system can be accessed from any location and your preferred device (smart phone, computer or tablet.)
Timesheets
Our system provides timesheet processes. It can work with a hierarchy system that enables tiered approval from manager to employee. Timesheets are completed online via central station and monitored by our team to ensure smooth staff administration processes.
Reporting
Central station provides you with all staff information with the touch of a button. It holds documents such as the hours they have worked, their outstanding entitlements, etc.
Industrial Relations
Employment contracts
We will provide you with prepared employment contracts in line with the relevant awards and current legislation interpretation of such awards and agreements. The contracts are still tailored to your business' values, goals and objectives at the same time, specific to each position.
Management Education
As legislation changes, we will ensure that all relevant line managers are contacted and made aware of the changes. Monthly briefings are held that cover legislation changes as well as any other human resources concerns that are identified by the helpdesk report.
Payroll
Processing
Performed on a case-by-case basis depending on the client, pay roll can be processed as frequently as weekly or as requested.
Statutory Obligations
We will manage and pay all of your statutory obligations including PAYG and superannuation.
Reporting
We will fully customize reporting as per your needs and requirements.
Ask one of our HR consultants for a quote today
Telecommunications
since 2002
Building & Construction
since 2008
Accounting & Finance

since 2008
Nursing & Aged Care

since 2009
PeopleEconomics®

– a deeper understanding of your people
ReGroup
"Your exceptional knowledge and experience in the field of HR have been evident in the valuable insights and recommendations you have shared with us. Your ability to analyse situations from multiple perspectives and offer innovative solutions has greatly contributed to Re.Groups growth and success. Moreover, your willingness to go the extra mile has not gone unnoticed."
David Singh
Managing Director, ReGroup
Crumpler and Tigerlily
"Over the past 3 years we have been extremely pleased to work with Leah , Alex and the team at Wall St HR as our HR advisors for our HR, payroll and training requirements.
The services provided have been of the highest quality . We have been very pleased with not only the services provided, but the relationship that has formed between the Wall St team and our staff.
On a day to day basis Alex and the team are excellent communicators and have done a great job of supporting management and staff alike by providing real world solutions.
We look forward to our continued relationships with Wall St HR. You have become an integral part of our extended company family."
Adam
CEO of Crumpler and Tigerlily
Brisbane Bullets
"The Brisbane Bullets outsource our entire Human Resources division to Leah and her team at Wall St. From an operational and delivery perspective Wall St exceed all of our business needs, but more importantly we operate under a structure of high performing teams and TRUST. Anyone external to our business would assume that Wall St is part of our internal team, which speaks volumes about how integrated Wall St are in our business, which is testament to how Wall St conduct themselves in business….I have no hesitation in recommending Wall St for your HR requirements."
Peter McLennan
Former CEO of Brisbane Bullets
InfoChoice
"We are a big believer of outsourcing our non-primary functions to specialists and focusing on our core. We have been utilising Wall Street exclusively for all of our Payroll, HR, Recruitment and People Engagement Services. The team at Wall Street help us through our journey from assisting to develop and instil our company values to managing complex Human Resource matters. The COVID-19 related uncertainty has highlighted for us the value we receive from the tireless Wall Street team, the level of support and financial efficiency has been unprecedented."
Vadim Taube
Chief Executive Officer at InfoChoice
LK Group
"The key to success is a driven team and a good culture. Wall Street HR have been an essential element to the recruitment process in discovering the right candidate to build our team."
Ben Hall
Head of Marketing and Delivery at LK Group