Searching for the perfect job or your next star employee?
Select your preference
Workshops
How to get the job you want!
Not getting a response from your job applications?
Initial caller telling you their company is 'short-listing'?
Getting 'pipped' at the final stage?
In-case you haven't noticed, the job market is NOT what it used to be. Advertised positions are down as much as 25% and unemployment IS on the rise. Now more than ever, the way you prepare yourself for your next opportunity will make the difference as to whether or not you make it!
Get the edge over your competition!
Wall Street has been providing specialist in-house and external recruitment services for over 11 years. We are currently offering you the secrets of the recruitment industry.
Ever wondered:
What does go through a recruiters head?
What should I really include in my CV?
How do I give myself the edge in an interview?
Workshops are currently being conducted to answer all of these questions and more!
Register your interest with Wall Street today and get the job you want!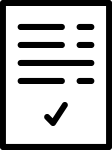 Resumes
Your resume will decide whether you will have an opportunity to be considered for the job you are applying for.
We know what recruiters and hiring managers are looking for and we know how to ensure that the next application you submit will result in a prompt phone call to book your interview.
While there are many different styles and approaches to resume writing, we have found that the most vital key to success lies in proving your value stating your accomplishments and differentiating yourself in the marketplace.
We believe that the goal is to show your reader how you can bring value to them. You must avoid the terrible pitfall of describing your job instead demonstrating how you excel at doing your job An accomplishment-rich resume is a must!
This is what Wall Street will do for you:
Upload your resume once the payment is processed.
We will review your resume (up to 2 hrs) and email you questions that will help us improve your resume, we may need to call you for clarification.
Within 24 hours (business day) of us receiving your original resume we will send you your new version. All for a cost of only $120.
One on one
Book a personal consultation with one of our experiences recruiters for $120.
Each session is 45 minutes and gives you the opportunity to talk through anything you want in relation to the job searching process.
Gain an advantage by talking to the person that does the screening and interviewing themselves.
Get an insight into how to increase your chances in finding the right job.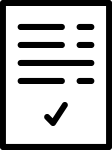 HR 4 U
HR 4 U is our premium service that guarantees you a job at the end.
Hire all of the Wall Street staff from the resume writer; to the recruiter and image consultant, we will not leave your side until we find you a job.
Let us take care of the whole process for you for a total fee of $850.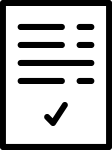 ReGroup
"Your exceptional knowledge and experience in the field of HR have been evident in the valuable insights and recommendations you have shared with us. Your ability to analyse situations from multiple perspectives and offer innovative solutions has greatly contributed to Re.Groups growth and success. Moreover, your willingness to go the extra mile has not gone unnoticed."
David Singh
Managing Director, ReGroup
Crumpler and Tigerlily
"Over the past 3 years we have been extremely pleased to work with Leah , Alex and the team at Wall St HR as our HR advisors for our HR, payroll and training requirements.
The services provided have been of the highest quality . We have been very pleased with not only the services provided, but the relationship that has formed between the Wall St team and our staff.
On a day to day basis Alex and the team are excellent communicators and have done a great job of supporting management and staff alike by providing real world solutions.
We look forward to our continued relationships with Wall St HR. You have become an integral part of our extended company family."
Adam
CEO of Crumpler and Tigerlily
Brisbane Bullets
"The Brisbane Bullets outsource our entire Human Resources division to Leah and her team at Wall St. From an operational and delivery perspective Wall St exceed all of our business needs, but more importantly we operate under a structure of high performing teams and TRUST. Anyone external to our business would assume that Wall St is part of our internal team, which speaks volumes about how integrated Wall St are in our business, which is testament to how Wall St conduct themselves in business….I have no hesitation in recommending Wall St for your HR requirements."
Peter McLennan
Former CEO of Brisbane Bullets
InfoChoice
"We are a big believer of outsourcing our non-primary functions to specialists and focusing on our core. We have been utilising Wall Street exclusively for all of our Payroll, HR, Recruitment and People Engagement Services. The team at Wall Street help us through our journey from assisting to develop and instil our company values to managing complex Human Resource matters. The COVID-19 related uncertainty has highlighted for us the value we receive from the tireless Wall Street team, the level of support and financial efficiency has been unprecedented."
Vadim Taube
Chief Executive Officer at InfoChoice
LK Group
"The key to success is a driven team and a good culture. Wall Street HR have been an essential element to the recruitment process in discovering the right candidate to build our team."
Ben Hall
Head of Marketing and Delivery at LK Group