Meet HRbox™ - Your scalable outsourced HR department
It all starts with unlimited compliance and commercial HR advice, unlimited conciliation and free CentralStation™ HRIS software. Subscriptions start at $75 per person, per month.
CALL NOW FOR FREE INITIAL ADVICE ON 03 8594 1490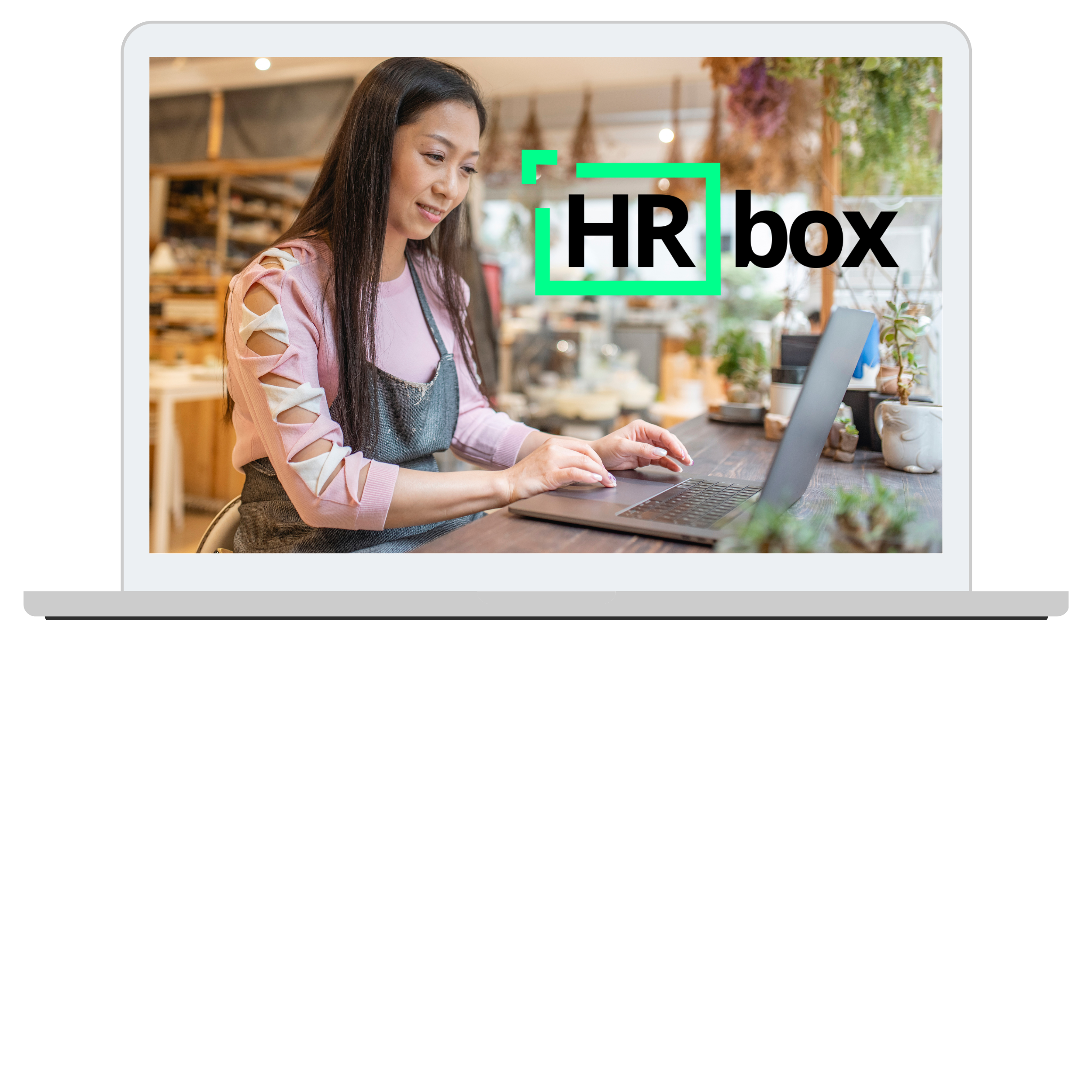 Compliance is where it begins. Growth potential is unlimited.
HRbox™ is a subscription service for small business with unlimited HR advice & conciliation including free use of our proprietary HRIS software CentralStation™.
We fully manage your HR needs including all contracts, templates and resources and you have access to the depth and breadth of our expert team as you need it.
You can build your HR program based on your own needs as you grow and evolve. Our team will ensure you remain compliant, but we are commercially minded with measurable HR outcomes. We understand how people drive business success.
Most of all, we become one of your team.
Talk to one of our HR experts and design a program to suit your needs.
"Any outsourced HR company can do compliance, but Wall St also knows how to use my people to grow the business"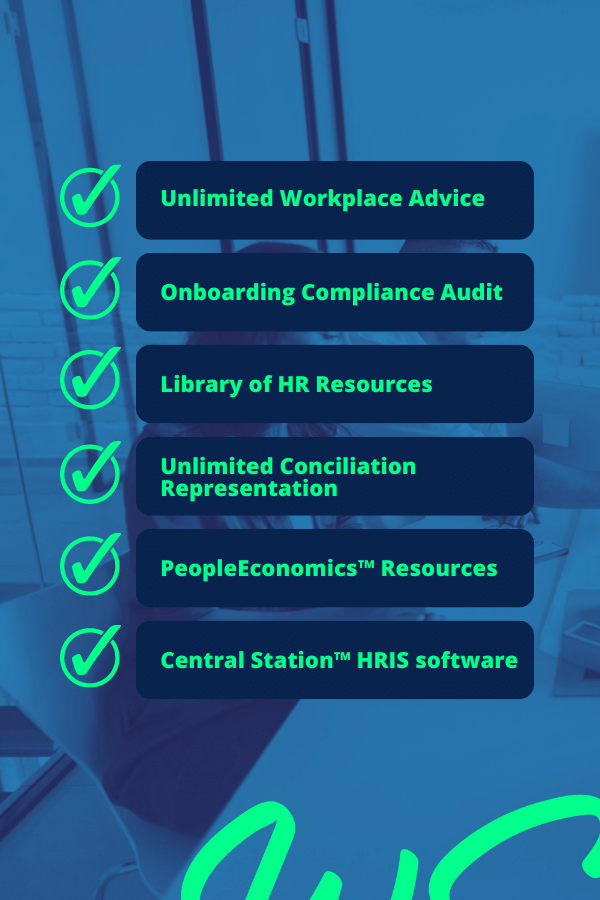 We change as your needs change
HRbox™ is modular – so we fit no matter what size your business is. We're here to help you anticipate change and plan for it. 
Unlimited HR advice & conciliation
You have unlimited access to a team of experts and the systems to give you the best HR support and advice. Everything you need is under one roof.
Always compliant and on the pulse
HRbox™ provides access to always current workplace policy, industrial relations, WorkSafe, privacy, data management, performance management, superannuation and payroll compliance.
Cloud based documents & templates
All your documents and templates are stored in the cloud with our proprietary HRIS system CentralStation™.
A designated HR consultant to go to
Your designated HR consultant will always think about compliance, but never without being commercial.
Custom HRIS CentralStation™
Our HRIS system CentralStation™ is always individually customised to ensure only the templates and systems you need are available to you.
HRbox™ SUBSCRIPTION OPTIONS
Available in 1, 2 or 3 year subscriptions.
HR & Workplace Advice | Conciliation | HRIS Software | Resources and Templates
*Discounts available for larger head counts. Onboarding and team training required for all new clients @ $3,000 for 1 year contracts, $1500 for 2 year contracts and no fees for 3 year contracts. All prices exclude GST and will be applied on invoicing. Invoiced monthly. HRbox™ Packages include items marked with a √ and other items specified are an additional cost as marked or by negotiation. Use of CentralStation™ HRIS system use is mandatory for all HRbox™ clients.
HR & Workplace Additional Services & Add-Ons
Recruitment | Marketing Packages | Compliance Checks
Additional services available on request including: Premium Recruitment Boards – Seek, Gumtree and Scout
,
Pre-Employment Reference Checks x 2
,
DIY Interview Question Template (PeopleEconomics™ Behavioural Based)
,
DIY Pre-Employment reference checks template
,
Consulting recruiter to conduct interviews
,
Psychometric Testing (recommended)
,
Police Check
, and
Medical Checks. See full rate card for details at the button above. Note:
Extended fees for roles under and over $180,000 base apply. Head Hunting available for specialised search.
Chat to a Recruiter at a time that suits you
to get started recruitment for your role today
HRbox™ is a comprehensive human resource management solution designed to streamline HR processes, simplify employee management, and improve organisational productivity. With HRbox™ businesses of all sizes can efficiently manage their workforce, automate HR tasks, stay compliant with labour laws, and access expert HR advisory services.
HRbox™ is designed as a modular system beginning with the basics of HR Audit, onboarding, your own dedicated HR expert, a hand picked document and policy library, our proprietary HRIS software and unlimited conciliation representation when you need it.
Where Wall Street really excels is our commercial approach to HR advice. We ensure that all your HR solutions are tailored to your business's specific needs and to have the right amount of support when you need it, no matter what comes up.
We're here to help you get the most out of your people and to help you be ready for each stage of growth.
To see how HRbox™ will fit to your business needs, contact one of our consultants for a no obligation chat at the button below
Telecommunications
since 2002
Building & Construction
since 2008
Accounting & Finance

since 2008
Nursing & Aged Care

since 2009
PeopleEconomics®

– a deeper understanding of your people
ReGroup
"Your exceptional knowledge and experience in the field of HR have been evident in the valuable insights and recommendations you have shared with us. Your ability to analyse situations from multiple perspectives and offer innovative solutions has greatly contributed to Re.Groups growth and success. Moreover, your willingness to go the extra mile has not gone unnoticed."
David Singh
Managing Director, ReGroup
Crumpler and Tigerlily
"Over the past 3 years we have been extremely pleased to work with Leah , Alex and the team at Wall St HR as our HR advisors for our HR, payroll and training requirements.
The services provided have been of the highest quality . We have been very pleased with not only the services provided, but the relationship that has formed between the Wall St team and our staff.
On a day to day basis Alex and the team are excellent communicators and have done a great job of supporting management and staff alike by providing real world solutions.
We look forward to our continued relationships with Wall St HR. You have become an integral part of our extended company family."
Adam
CEO of Crumpler and Tigerlily
Brisbane Bullets
"The Brisbane Bullets outsource our entire Human Resources division to Leah and her team at Wall St. From an operational and delivery perspective Wall St exceed all of our business needs, but more importantly we operate under a structure of high performing teams and TRUST. Anyone external to our business would assume that Wall St is part of our internal team, which speaks volumes about how integrated Wall St are in our business, which is testament to how Wall St conduct themselves in business….I have no hesitation in recommending Wall St for your HR requirements."
Peter McLennan
Former CEO of Brisbane Bullets
InfoChoice
"We are a big believer of outsourcing our non-primary functions to specialists and focusing on our core. We have been utilising Wall Street exclusively for all of our Payroll, HR, Recruitment and People Engagement Services. The team at Wall Street help us through our journey from assisting to develop and instil our company values to managing complex Human Resource matters. The COVID-19 related uncertainty has highlighted for us the value we receive from the tireless Wall Street team, the level of support and financial efficiency has been unprecedented."
Vadim Taube
Chief Executive Officer at InfoChoice
LK Group
"The key to success is a driven team and a good culture. Wall Street HR have been an essential element to the recruitment process in discovering the right candidate to build our team."
Ben Hall
Head of Marketing and Delivery at LK Group